The Constant Soldier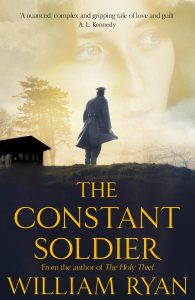 The pain woke him up. He was grateful for it. The train had stopped and somewhere, up above them, the drone of aircraft engines filled the night sky. He could almost remember her smile . . . It must be the morphine . . . He had managed not to think about her for months now.
Publication date: 25.08.2016
William Ryan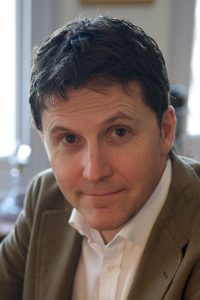 William Ryan is an Irish writer living in London. His first novel, THE HOLY THIEF, was shortlisted for the Theakstons Crime Novel of the Year, The Kerry Group Irish Fiction Award, The CWA John Creasy New Blood Dagger and a Barry Award. His second novel, THE BLOODY MEADOW, was shortlisted for the Ireland AM Irish Crime Novel of the Year.  Find out more..
Korolev's World
It's October 1936 and life's just about to become a great deal more difficult for Captain  Alexei Dmitriyevich Korolev…When Korolev is assigned to investigate a mysterious murder in the sacristy of a deconsecrated church, he has no idea that the case will come very close to costing him his life. Nor can he possibly guess that the matter will bring him to the attention of the NKVD and the Moscow Thieves, and that nothing will ever be quite the same for him again.
"Set in a vividly imagined Stalinist Russia, where the creeping paranoia of a surveillance state blends perfectly with the brutal serial murders"
METRO
"Ryan writes with narrative drive and urgency, a good sense of place and a central character who is conflicted, moral and above all likeable: whodunnit heaven."
The Times
"Ryan's stately style belies the page-turning quality of the novel"
Irish Times
"Such details make "The Holy Thief" … one of the year's most exciting mysteries"
Sun Sentinel
"Fans of Phillip Kerr, Tom Rob Smith, and Olen Steinhauer have a treat in store with this strong period thriller from British debut author Ryan . . .A series to watch very closely"
Irish Examiner
"Ryan's research, and the genuine feel he has for the unique place and time, made The Holy Thief an especially good read."
Ellery Queen Magazine