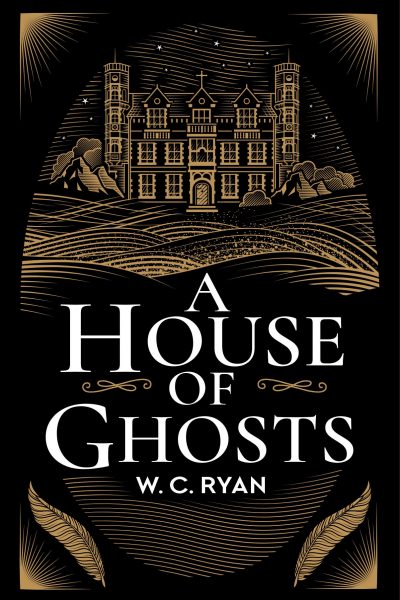 A gripping mystery with a classic feel: And Then There Were None meets The Silent Companions.
Winter 1917. As the First World War enters its most brutal phase, back home in England, everyone is seeking answers to the darkness that has seeped into their lives. At Blackwater Abbey, on an island off the Devon coast, Lord Highmount has arranged a spiritualist gathering to contact his two sons who were lost in the conflict. But as his guests begin to arrive, it gradually becomes clear that each has something they would rather keep hidden. Then, when a storm descends on the island, the guests will find themselves trapped. Soon one of their number will die. For Blackwater Abbey is haunted in more ways than one . . .
An unrelentingly gripping mystery packed with twists and turns, A House of Ghosts is the perfect chilling read this winter.
Almost unbearably creepy and beautifully written Liz Nugent, bestseller author of LYING IN WAIT
A splendid tale of wartime skullduggery, featuring both kinds of spooks – perfect fireside reading Mick Herron, CWA Gold Dagger Award Winning author of DEAD LIONS
Hugely enjoyable, A House of Ghosts has the bones of a taut thriller wrapped up in the gorgeous romance of its ghostly island setting Jane Casey
Perfect for a dark and stormy evening: a truly creepy and ingenious ghost story and murder mystery with an irresistible setting Ragnar Jonasson
Buy The Book